What Makes Hospital Waste Different?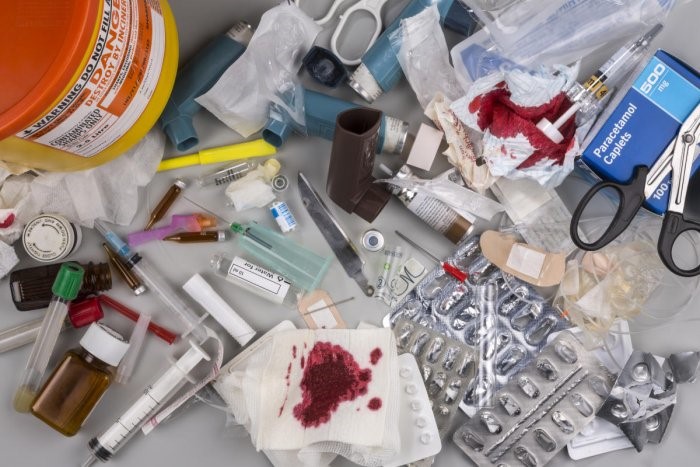 The World Health Organization defines medical waste as any waste generated from different health establishments, research facilities, and laboratories. It also includes waste from "minor" or "scattered" sources like dialysis or insulin injections produced at home. Medical waste differs from general or common waste because of its production, use, and disposal.
Medical waste can be classified into general categories: infectious, pathological, and pharmaceutical, radioactive, and chemical. Each of these wastes originates from different resources and requires rigorous and careful disposal. Trained individuals or professionals can only do proper waste disposal of these waste.
What Makes Hospital Waste Different?
According to Biomedical Waste Services, medical wastes should not be taken lightly. It should be disposed of appropriately according to its categories. When medical waste isn't identified, disposal can be difficult as each type has specific proper waste disposal.
• Infectious Medical Waste- This is waste that includes human and animal tissue, bandages, and surgical gloves
• Hazardous Medical Waste includes chemicals and old drugs. Compared to common waste, an experienced waste removal company should dispose of this medical waste. Both infectious and hazardous medical waste poses a threat to humans as it can lead to infection and the spread of diseases.
• Radioactive Medical Waste- Originates from treatments utilizing radioactive isotopes. It carries many potential health risks; hence, it should only be removed by experienced individuals or professionals.
• General Medical Waste- This waste includes things like paper, plastics, and liquids. These wastes can also be classified as general household or office waste.
Something else that makes medical waste different is the disposal method. Because of its nature, healthcare facilities can dispose of medical waste using various methods like:
• Incineration
• Thermal treatment
• Chemical mechanical systems
• Electropyrolysis
• Steam sterilization
Conclusion
Ultimately, medical waste should be properly disposed of to prevent contact with potentially infectious material. Although a large part of medical waste is non-infectious, proper disposal is still needed.