Food and Beverage Area Hygiene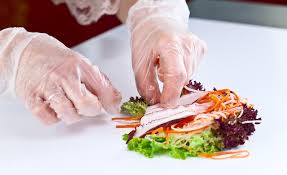 Food and beverage environments encounter several hygiene challenges. There are products and services available that ensure that these problems are removed. This helps improve and maintain a good standard of hygiene on your healthcare facility premises.
It's the food service's responsibility to provide safe, nutritious, appetizing food to patients and staff. Outbreaks of gastroenteritis continue to be a problem in healthcare facilities. Foodborne pathogens include Salmonella, Clostridium botulinum, Listeria and more.
There are several potential consequences of poor hygiene in these areas:
Damage to the facility's reputation which reduces repeat business
Cross contamination between kitchen staff and healthcare workers or patients
This leads to increased absenteeism among your staff
Legal ramifications if food safety regulations aren't complied with
Unpleasant dining experiences for patients
Contaminated food can contribute to outbreaks of antibiotic resistant bacteria
There are several simple hygiene measures that can prevent these consequences:
Mandatory handwashing with soap and water
Adequate cooking and reheating of food
Clean dishwashers that reach an optimal temperature of over 80°C
The CDC estimates that about 20% of foodborne outbreaks can be traced to an infected food worker. Not allowing ill workers in food prep areas will prevent this.
Regular wiping down of all surfaces with appropriate cleansing products
Separation of food prep equipment for meat and other foodstuffs