Medical Waste Management Contingency Plans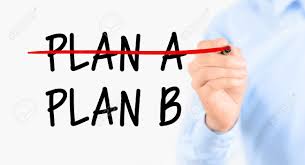 It's important that waste service providers have contingency plans in place for when things go wrong. This will ensure that there's not a backlog of biohazard waste materials at the facilities.
It's the waste generators' responsibility to check whether or not their service provider has such contingency plans in place. It's vital that their hazardous waste disposer can still provide them with products and services in the event of an emergency.
Service providers need to have an alternative supplier of containers. It's vital that they can source extra containers from elsewhere if their current provider can no longer deliver or manufacture containers.

Transport is another important factor. The service provider needs to be able to deliver new containers and to collect used containers for treatment and disposal regularly.

Facilities should look at whether the waste disposal company has its own vehicles or if they use the services of a third party. Are contingency plans in plans in case there's a problem with the third-party transport provider? Are the vehicles properly maintained and serviced?

The service provider should treat the waste according to regulations. It needs to be able to cope with any significant increase in volume. The service provider needs to have a Plan B in place for if the treatment plant breaks down.
Healthcare waste generators cannot afford delays in waste removal. They must ensure that their service provider has backup plans in place for any problems that may crop up. Rather be safe than end up having to store hazardous waste indefinitely.