Storage Room Requirements for Medical Waste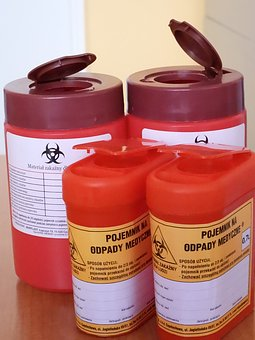 Storage Room Requirements for Medical Waste
In the U.S., some laws require the proper management of medical waste. Despite that, several businesses unknowingly break the regulation set by the Department of Environmental Quality.
Set Up an Appropriate Storage Area
Companies must have a separate storage area for their biohazardous waste until another facility collects it for disposal or treatment. Moreover, there are requirements a storage room must follow:
The room must be safe and secure.
Only authorized persons must access the room.
Display a warning sign with the following wording: "CAUTION—STORAGE AREA FOR BIOHAZARDOUS WASTE—KEEP OUT!"
Additionally, the room must not be in contact with animals, wind, rain, and water. Generators must ensure that the area doesn't become a home for insects and rodents.
Decomposing biohazardous waste can remain unrefrigerated as long as it doesn't produce unpleasant odors. Otherwise, it needs to be under cool temperatures at least below 40℉. If problems with odor arise, the facility must take care of the issue immediately. If the DEQ observes that the waste generator did not execute measures to control the stench, they will oblige them to remove the waste or refrigerate it.
Container Guidelines
The persons responsible for taking care of biohazardous waste may place medical waste receptacles next to solid waste receptacles. However, mixing different types of waste is prohibited.
Also, medical waste vessels that have overflowed need to be repackaged, cleaned, and relabeled.
Ask the Professionals
There are disposal companies in the U.S. that train facilities for the proper handling of hazardous waste. If your facility generates harmful waste, seek to learn from the experts.