The Challenge of Medical Waste in Developing Nations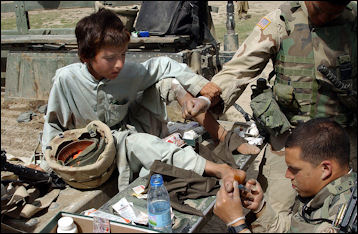 The control and disposal of medical waste in developing countries is hampered due to a lack of regulation and to old technology. Healthcare facilities in these nations utilize bad waste segregation measures as well as imperfect waste separation, collection and transport.


Added to this, there's little education and training in the methods of correct waste management. Hospital staff are not always informed and often work without safety equipment and even without appropriate immunization.


The main medical waste management method in third world nations is incineration. Landfill is another common method here. However, in 2004 the WHO emphasized the need to look at the risks that go with healthcare waste incineration. These risks include particulate matter and heavy metal fallout, pathogen spread and carbon monoxide poisoning. Bottom ash residual matter also often contains leachable organic compounds such as heavy metals and dioxins.

First world nations are currently phasing out the use of incinerators and are looking into other technology that doesn't result in dioxins. For instance, nations such as the US, Canada and Germany have shut down many medical waste incinerators.

On the whole, developing nations face severe medical waste challenges. There's a need for sustainable practices that can reduce the hazards that uncontrolled medical waste causes.