RCRA Hazardous Pharmaceutical Waste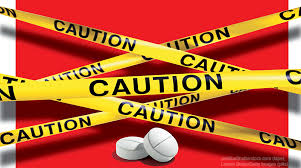 RCRA (Resource Conservation and Recovery Act) hazardous pharmaceutical waste is defined as waste that is ignitable, corrosive, reactive or toxic. Basically, it's any pharmaceuticals that might have a harmful impact on human health or the environment.
The EPA has recently expanded the RCRA hazardous waste restrictions to more pharmaceuticals, including ones you wouldn't think of as hazardous like dietary supplements. If you currently dispose of leftover pharmaceutical products down the toilet, you might want to rethink that practice. The new regulations dictate how health care facilities are supposed to dispose of such substances. Noncompliance results in hefty fines, not to mention the environmental impacts it has.
Although the regulations only apply to healthcare facilities, the definition of these is quite broad. They go beyond the usual doctor's practices, dental rooms, hospitals, and pharmacies. The new rules include any business licensed to sell, distribute or dispense pharmaceuticals including dietary supplements. This could mean shops selling vitamin and mineral preparations, herbal preparations and sports supplements like protein shakes. These include supplements sold for animal use.
Violations of the RCRA come with large fines of over $74 000 a day for each violation. If you're concerned about your healthcare facility's disposal practices, contact someone experienced in environmental law or give Medical Environmental Technologies a call. We can help you dispose of hazardous pharmaceutical waste safely and within the parameters of the law.